This handbag is an example of extraordinary Italian classicism. The workmanship is at the highest level, hand-stitching of the handles and hand-dyed ribs. The zipper is metal with a brass slider as are all the other metal parts.

These are our super-details that put Armeria Meschieri products at the highest level.



100% Made in Italy.
- Steer leather
- Green canvas
- Brass zipper
- Hand-painted edges
- Weight 3 Kg
- Size 60 x 35 x 30 cm
- 100 % Made in Italy
Leather is sensitive to the elements. It does not like water, intense heat, direct sunlight, or excess humidity or aridity, all of which may alter its appearance and colour.

Leather is a living material that changes over time, becoming softer and acquiring a sheen. Depending on use, friction, and the areas where the owner places his or her hand, the leather will develop a patina and your Armeria Meschieri object will forge its own unique character over time.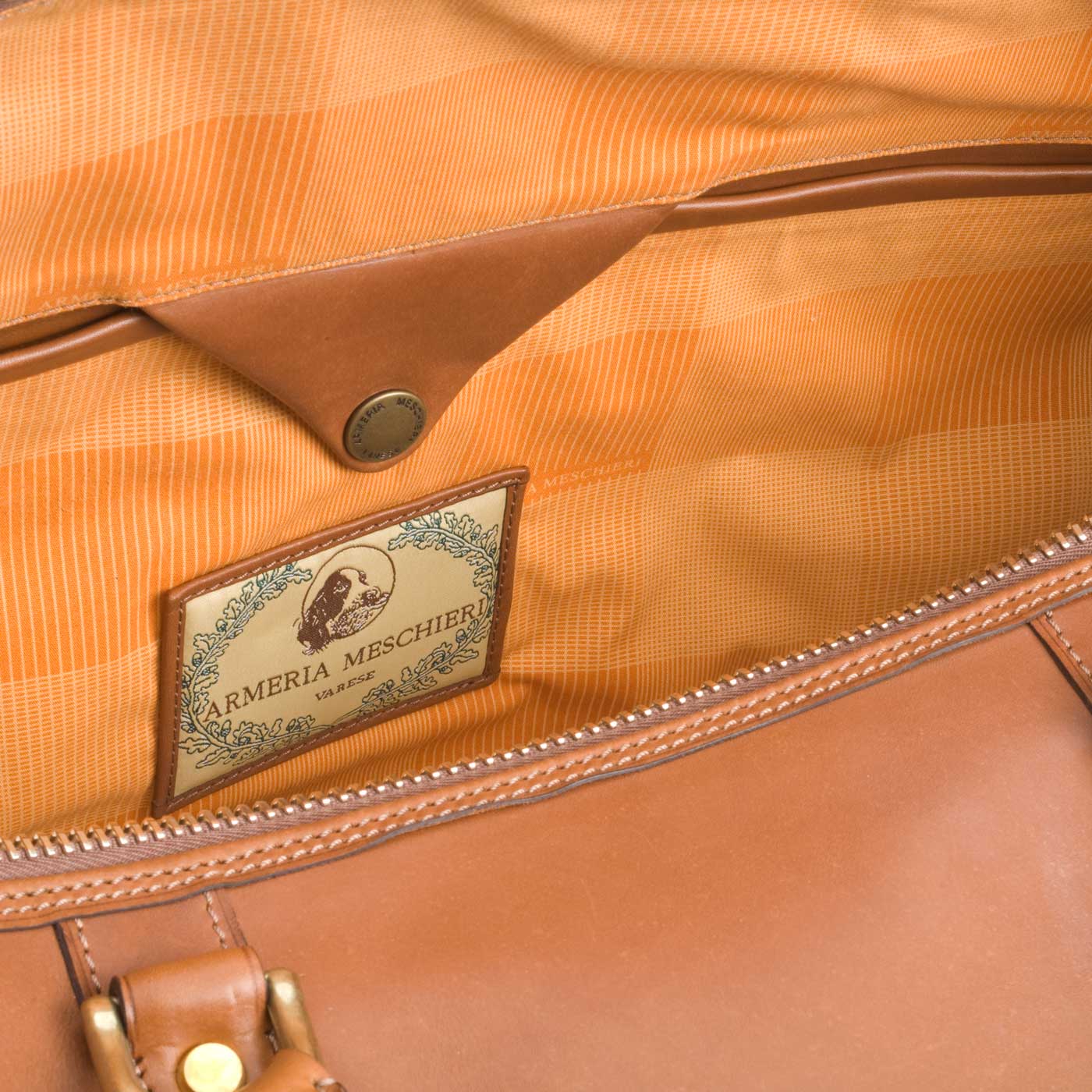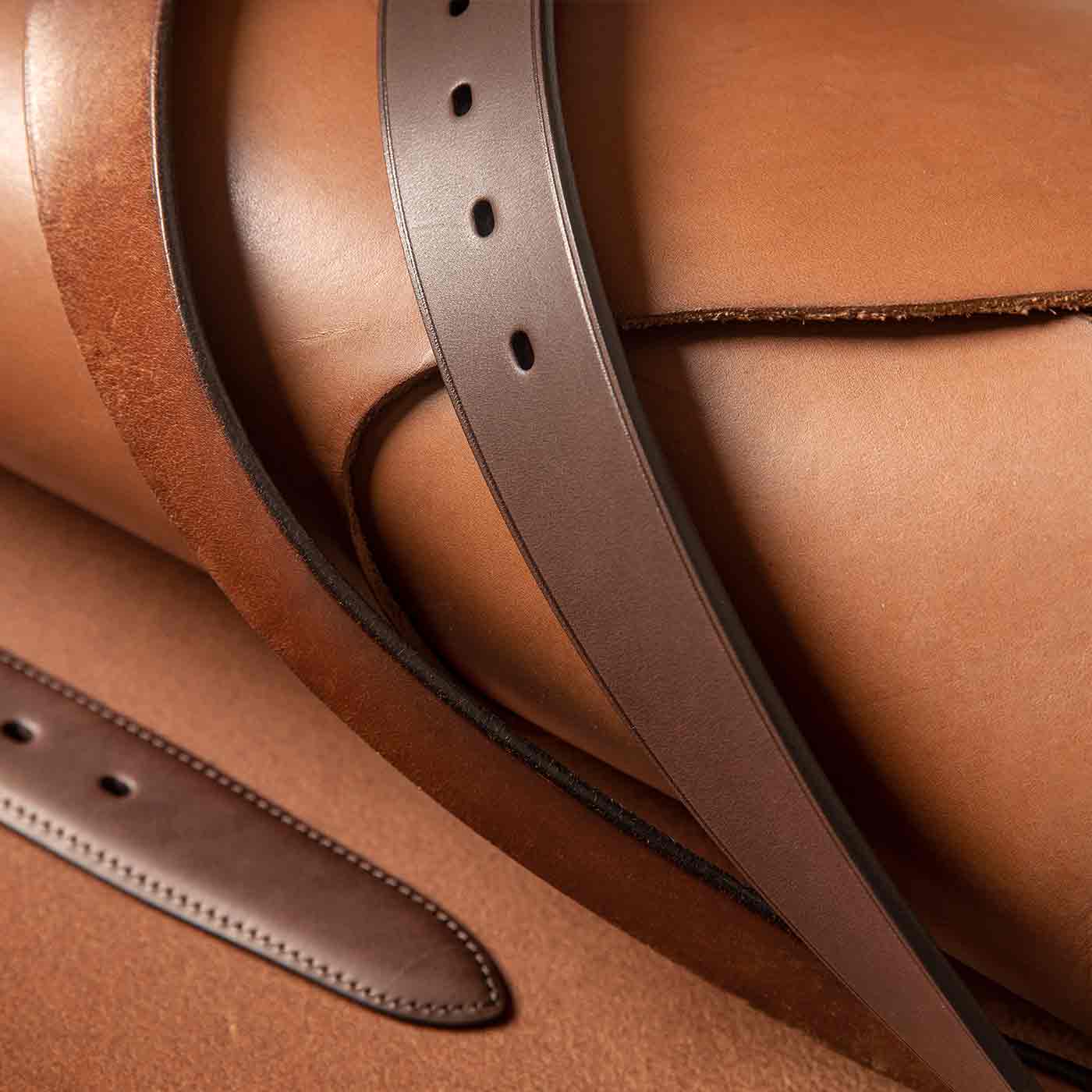 unique Details
The inner lining of our cases
The lining is in a beautiful orange color with a Prince of Wales design. The brand name "Armeria Meschieri" is embedded in the fabric design.
vegetable-tanned bull
Sustainable leather
We use vegetable-tanned bull leather in most of our bags and briefcases, which is a completely natural and non-polluting tanning process. In addition to this environmental and ethical choice, we offer our customers some of the best leather available.
A long-lasting investment
The price is even more affordable when considering that a high-quality garment can last a lifetime.
Sustainability starts with you
By choosing our long-lasting products, you will avoid the constant waste generated by the fast-fashion industry.
Timeless style for unique people
Our design is contemporary and versatile, far from passing trends, for a style that does not fade with time.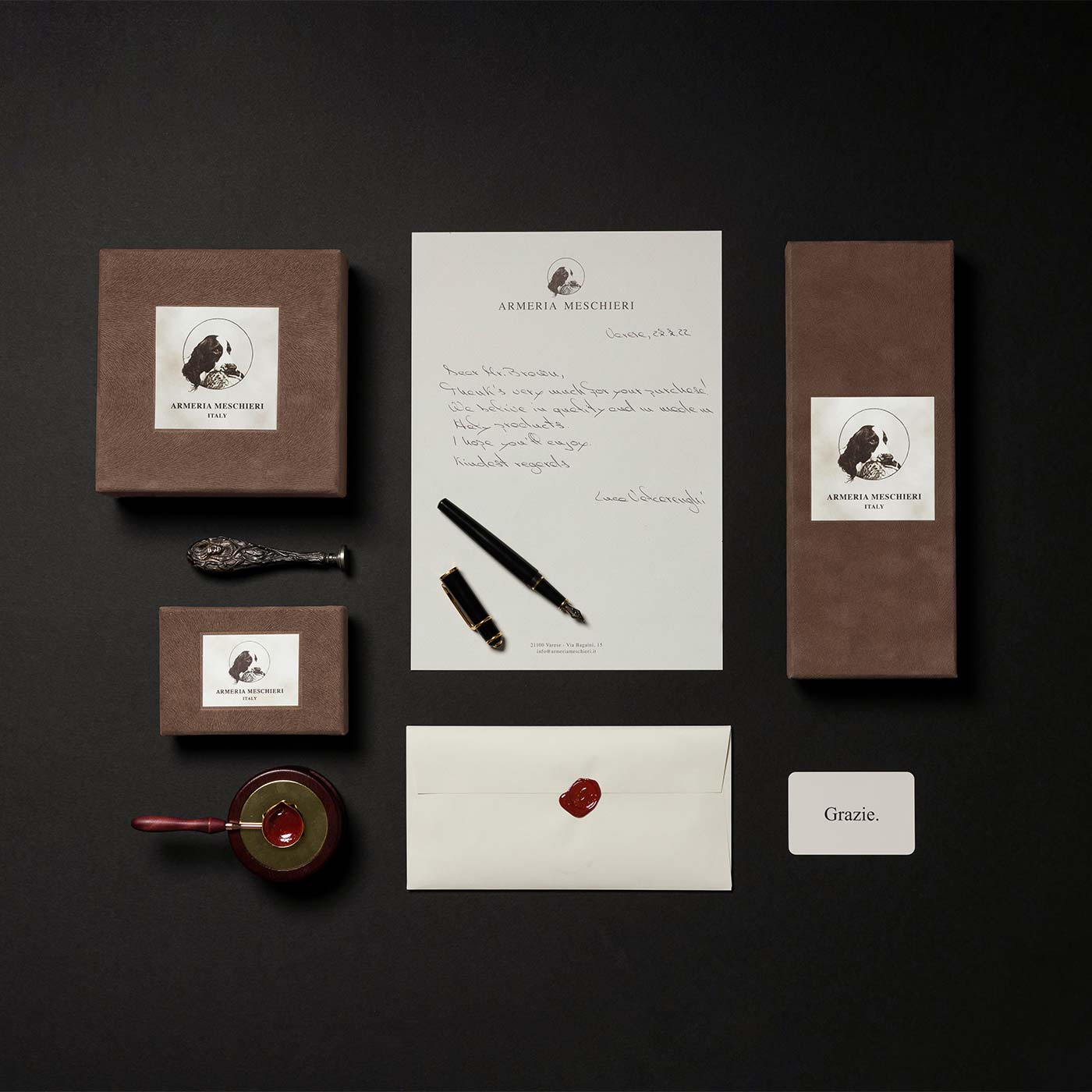 Packaging
Personalized in every details
All our products are shipped in our premium packaging. The sustainable paper box is made in Italy by several cardboard manufacturers. Attractive and robust, its qualities make it an iconic object in its own right. Always perfect for a gift.