Handcrafted, the Venice belt features stunning Murano glass Murrine, carefully shaped and layered to create vibrant colors and intricate patterns inspired by the Venetian tradition. 

Each glass bead is meticulously hand-stitched onto the finest Italian leather, creating a stunning mosaic of artistry. The premium belt buckle adds the perfect finishing touch to this exceptional accessory. 

Wearing this belt is not just about function, but about wearing a piece of Italian heritage and culture. Elevate your style with this unique belt that captures the attention of everyone around you. 

100% handmade in Italy
- Vegetable-tanned bull leather
- Twisted stretch cotton
- Murrine glass made in Murano, Venice
- Brass buckle with palladium finishing
- Height 3.5 cm
- 100% Made in Italy
Leather is sensitive to the elements. It does not like water, intense heat, direct sunlight, or excess humidity or aridity, all of which may alter its appearance and colour.

Leather is a living material that changes over time, becoming softer and acquiring a sheen. Depending on use, friction, and the areas where the owner places his or her hand, the leather will develop a patina and your Armeria Meschieri object will forge its own unique character over time.
the tale
Once upon a time
in the heart of Italy, a brilliant idea took shape - a belt that would capture the essence of the famous Murano glass from Venice.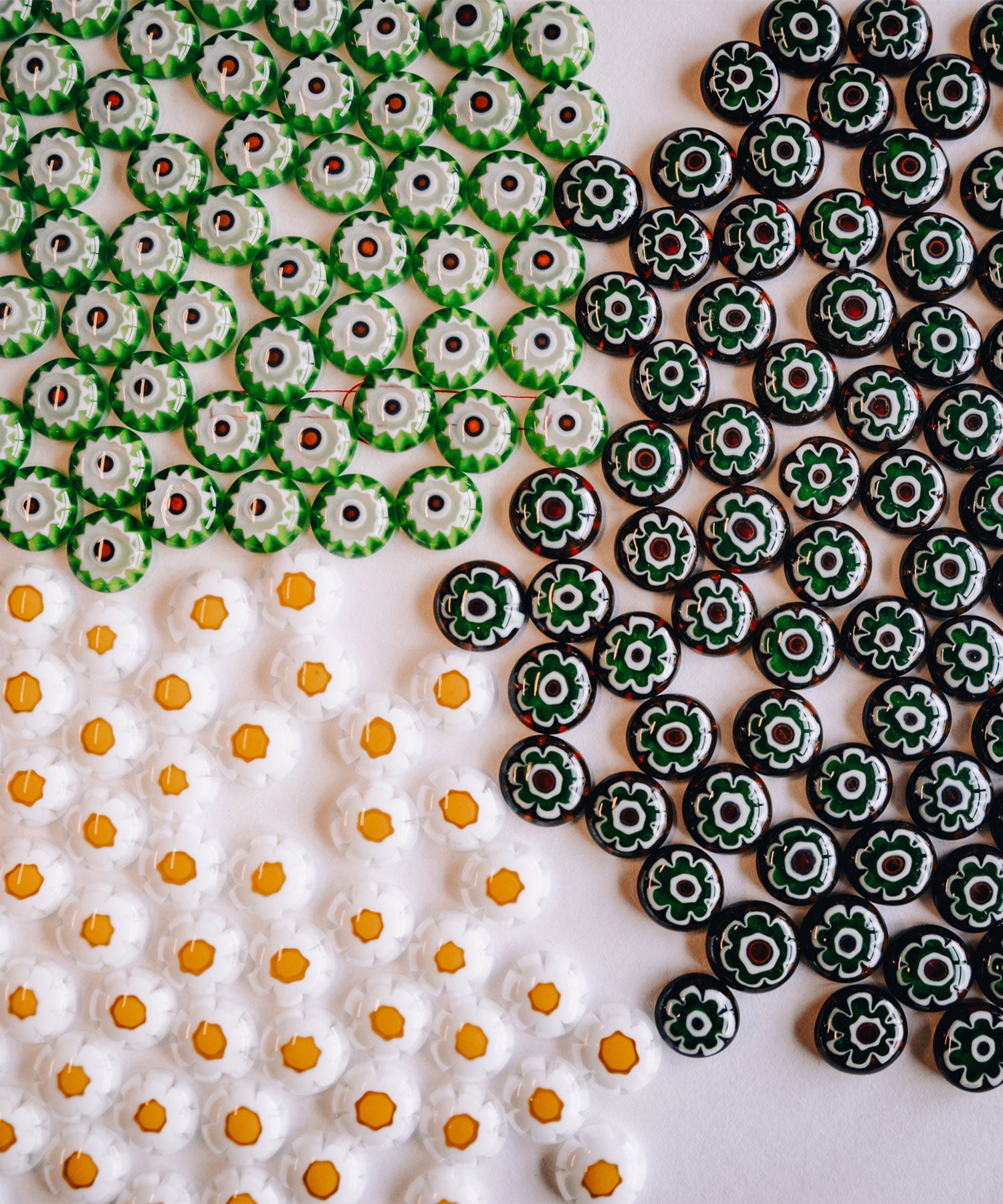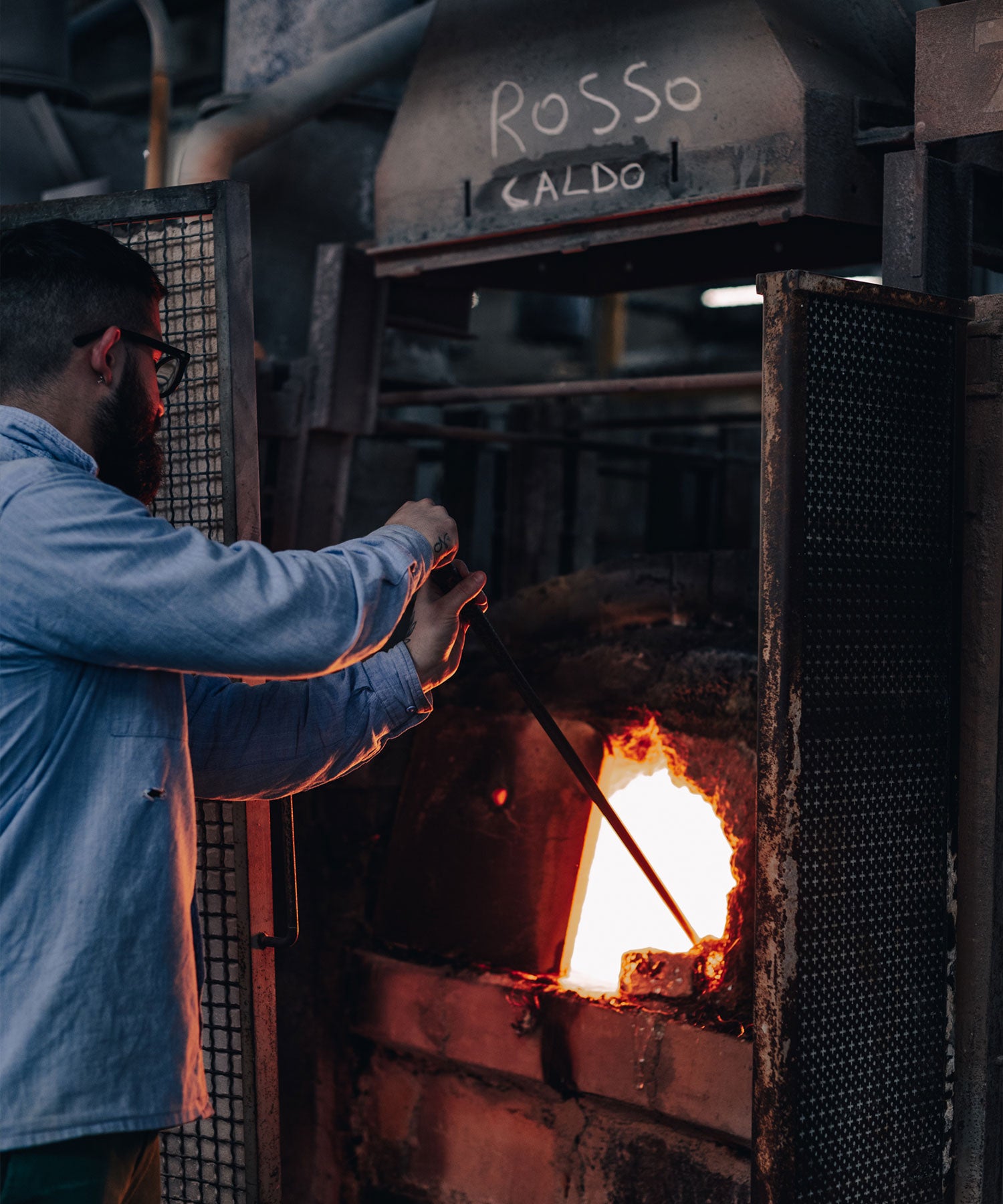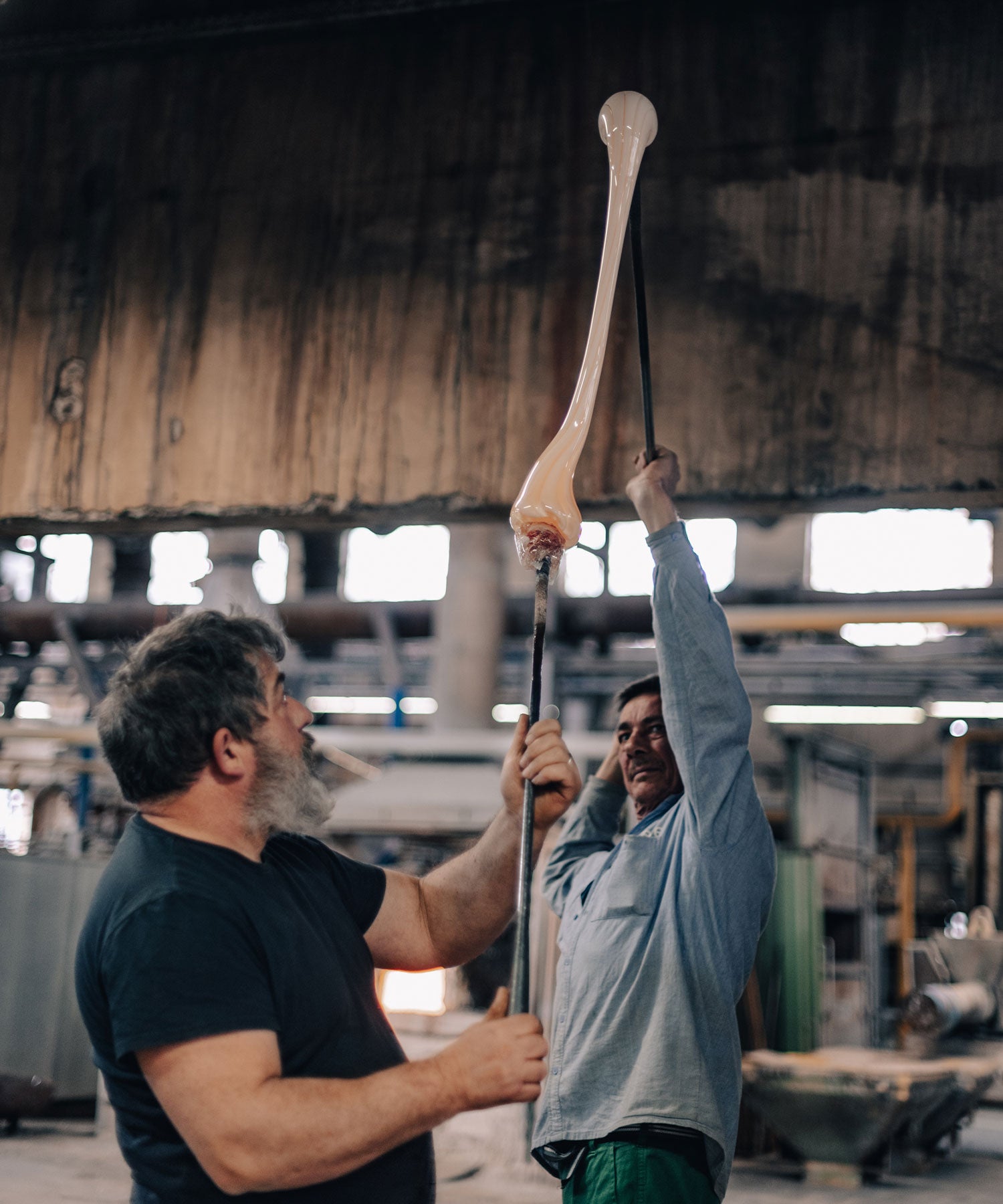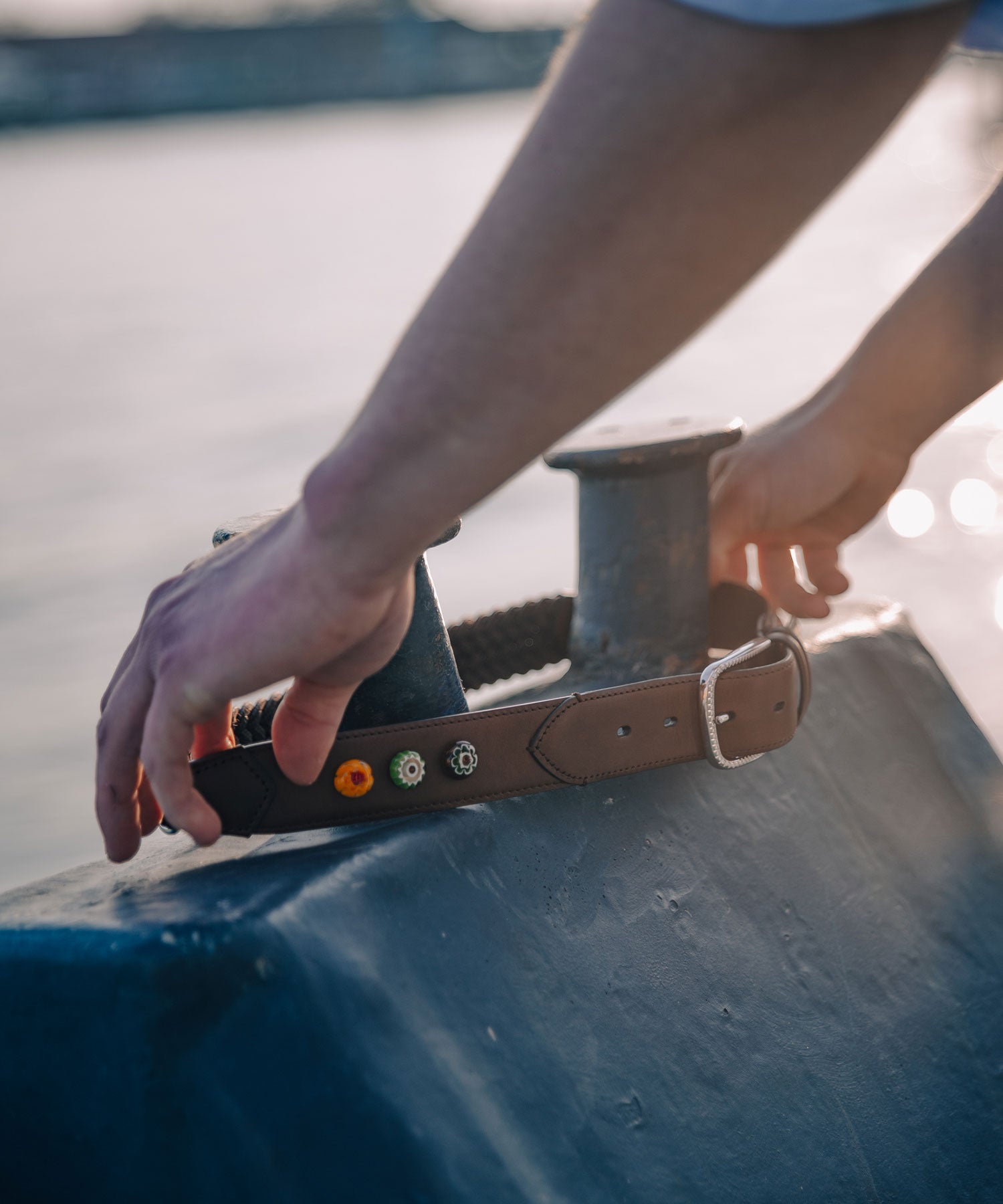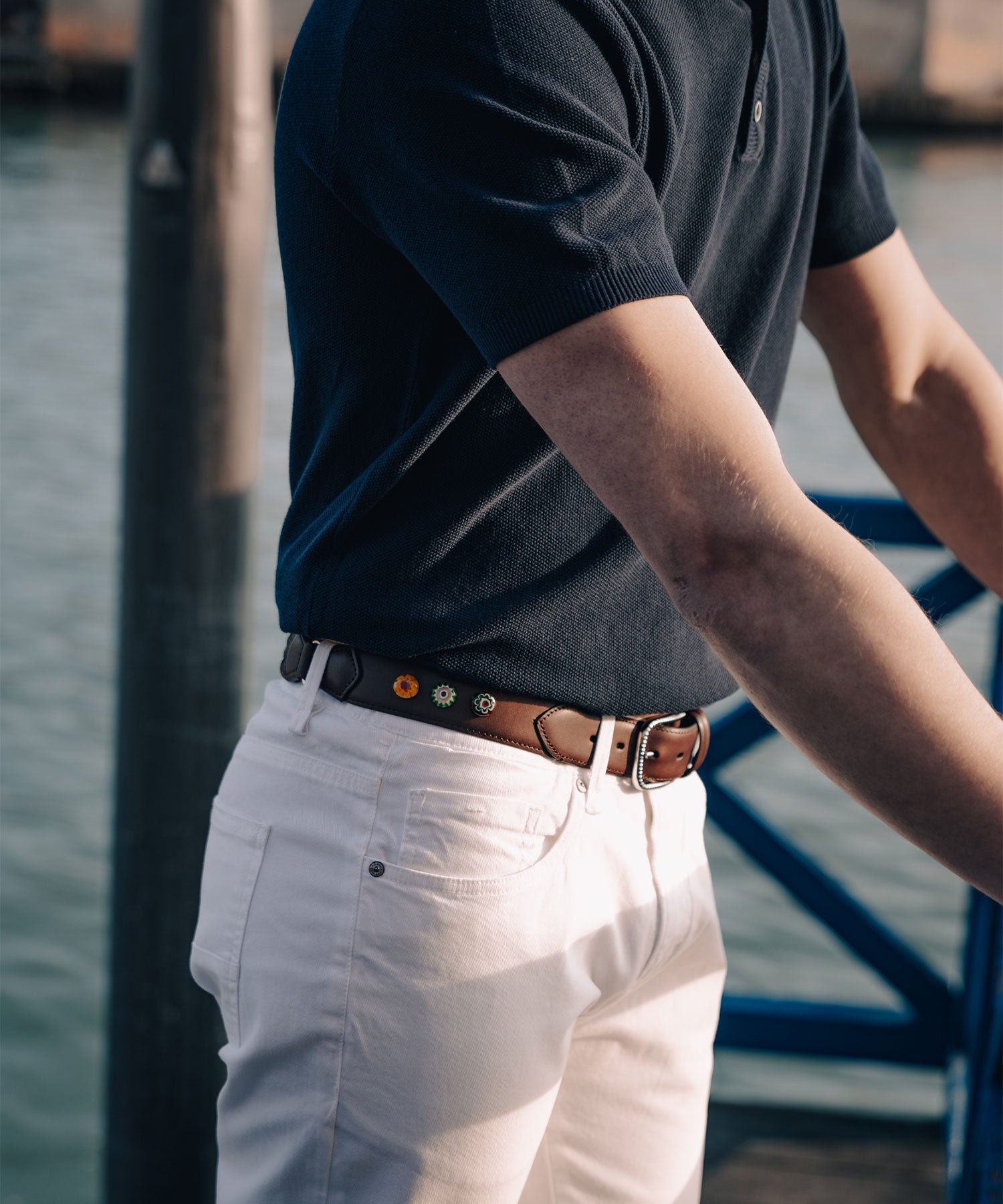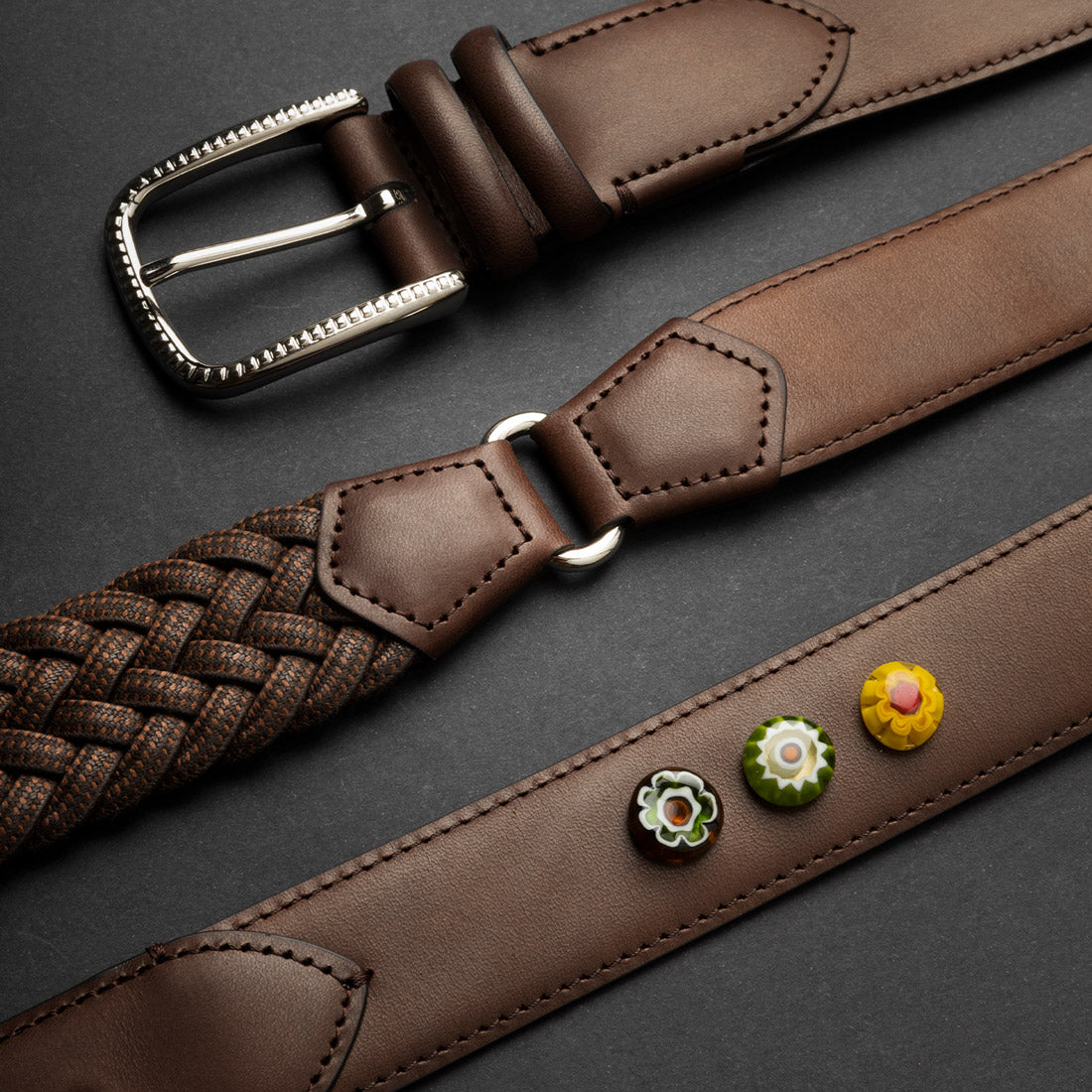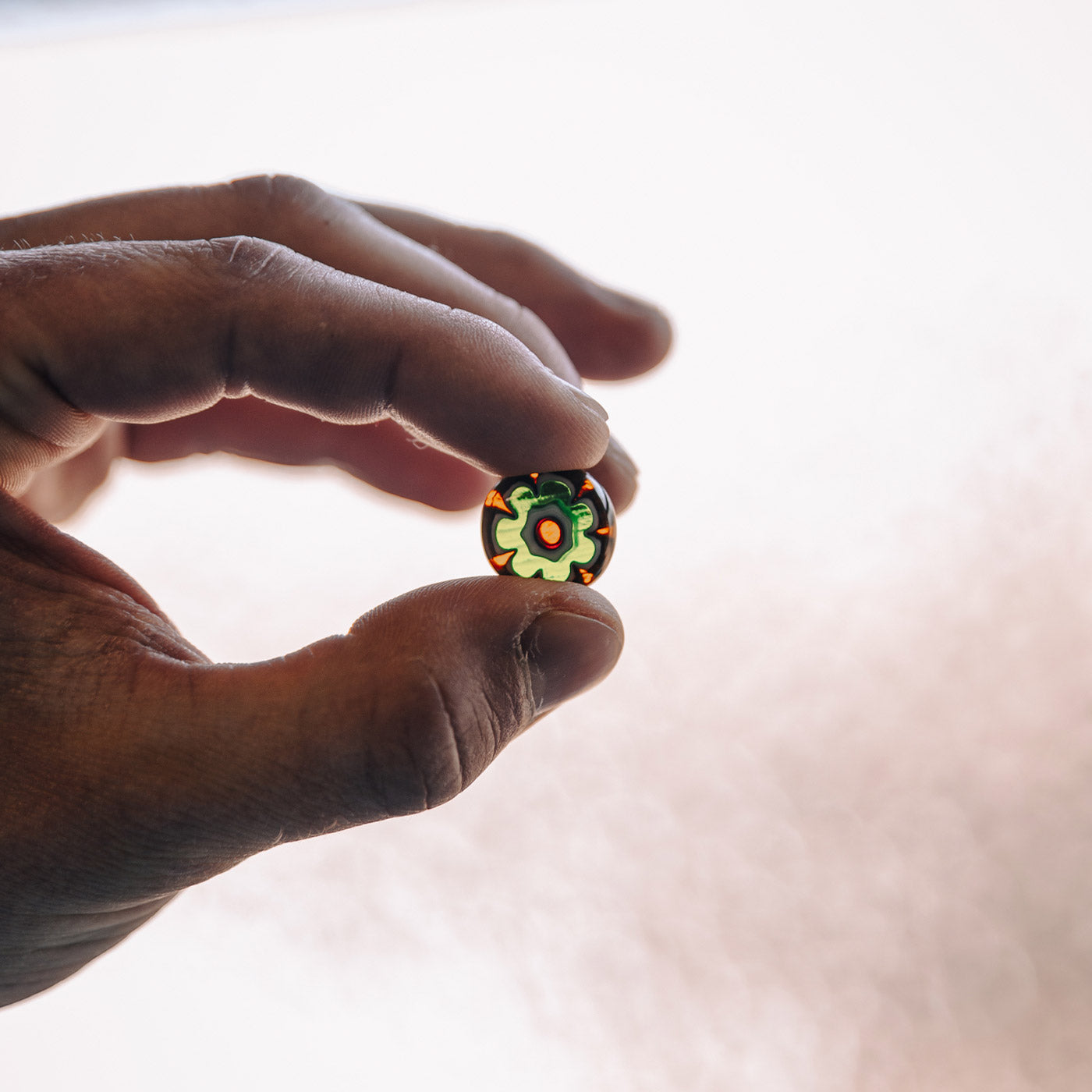 craftsmanship
Details matter
Craftsmanship in tailoring is Made in Italy history. Only great experience handed down from father to son is capable of artfully crafting our belts, full of tiny details that make the difference.
Venetian tradition
Murrine glass
Featuring vibrant colors and intricate patterns inspired by Murrine glass, each bead is handcrafted by skilled artisans and meticulously stitched onto premium Italian leather.
A long-lasting investment
The price is even more affordable when considering that a high-quality garment can last a lifetime.
Sustainability starts with you
By choosing our long-lasting products, you will avoid the constant waste generated by the fast-fashion industry.
Timeless style for unique people
Our design is contemporary and versatile, far from passing trends, for a style that does not fade with time.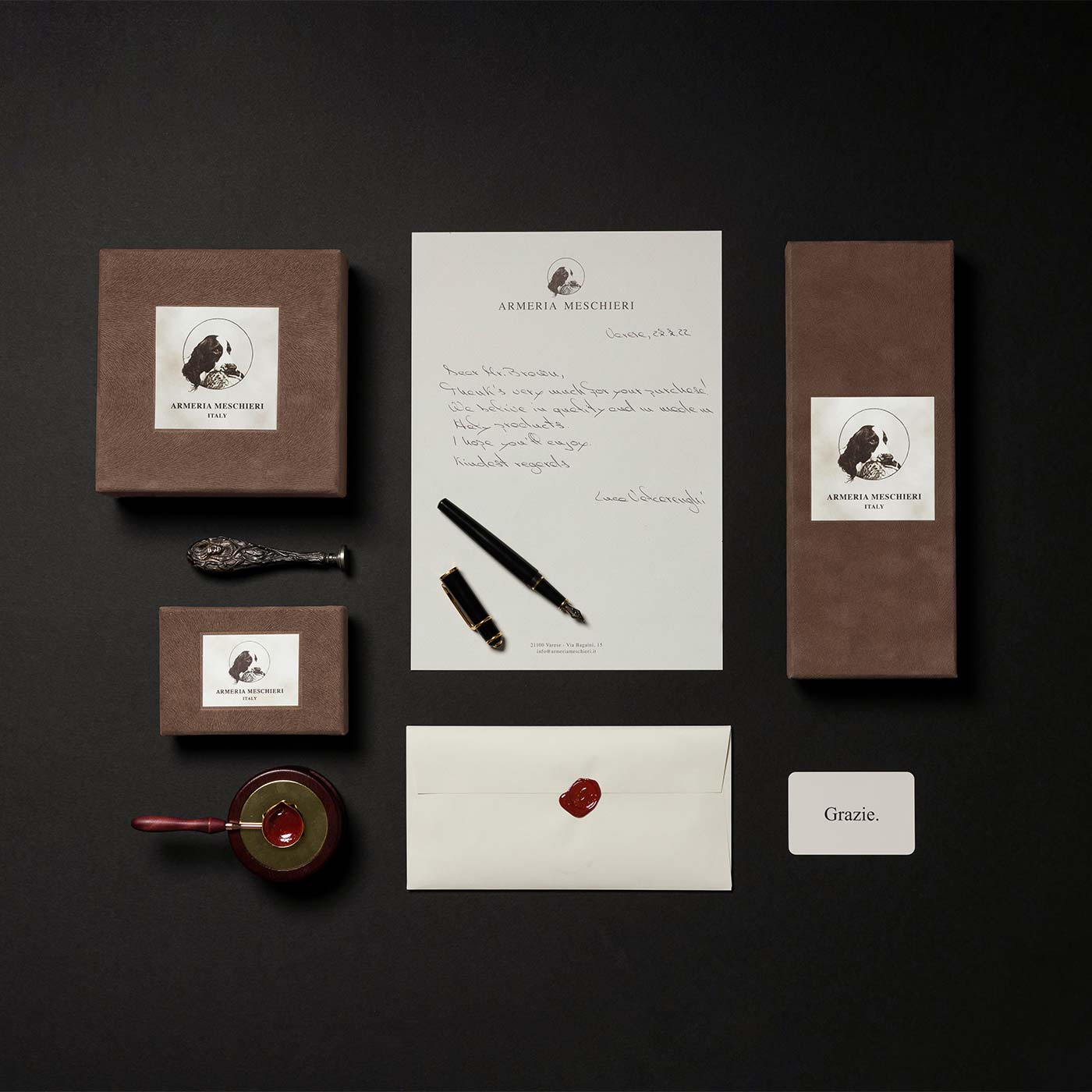 Packaging
Personalized in every detail
All our products are shipped in our premium packaging. The sustainable paper box is made in Italy by several cardboard manufacturers. Attractive and robust, its qualities make it an iconic object in its own right. Always perfect for a gift.