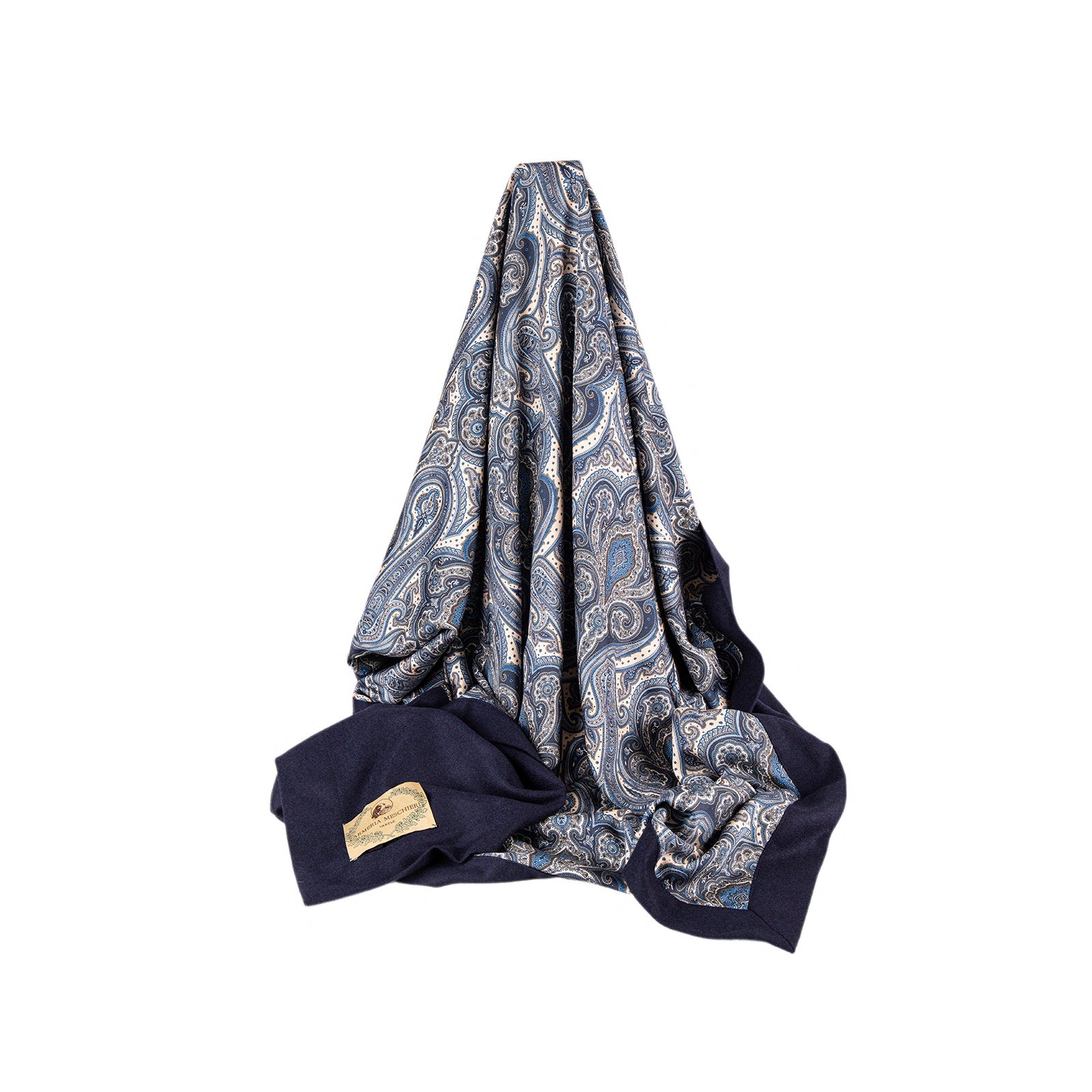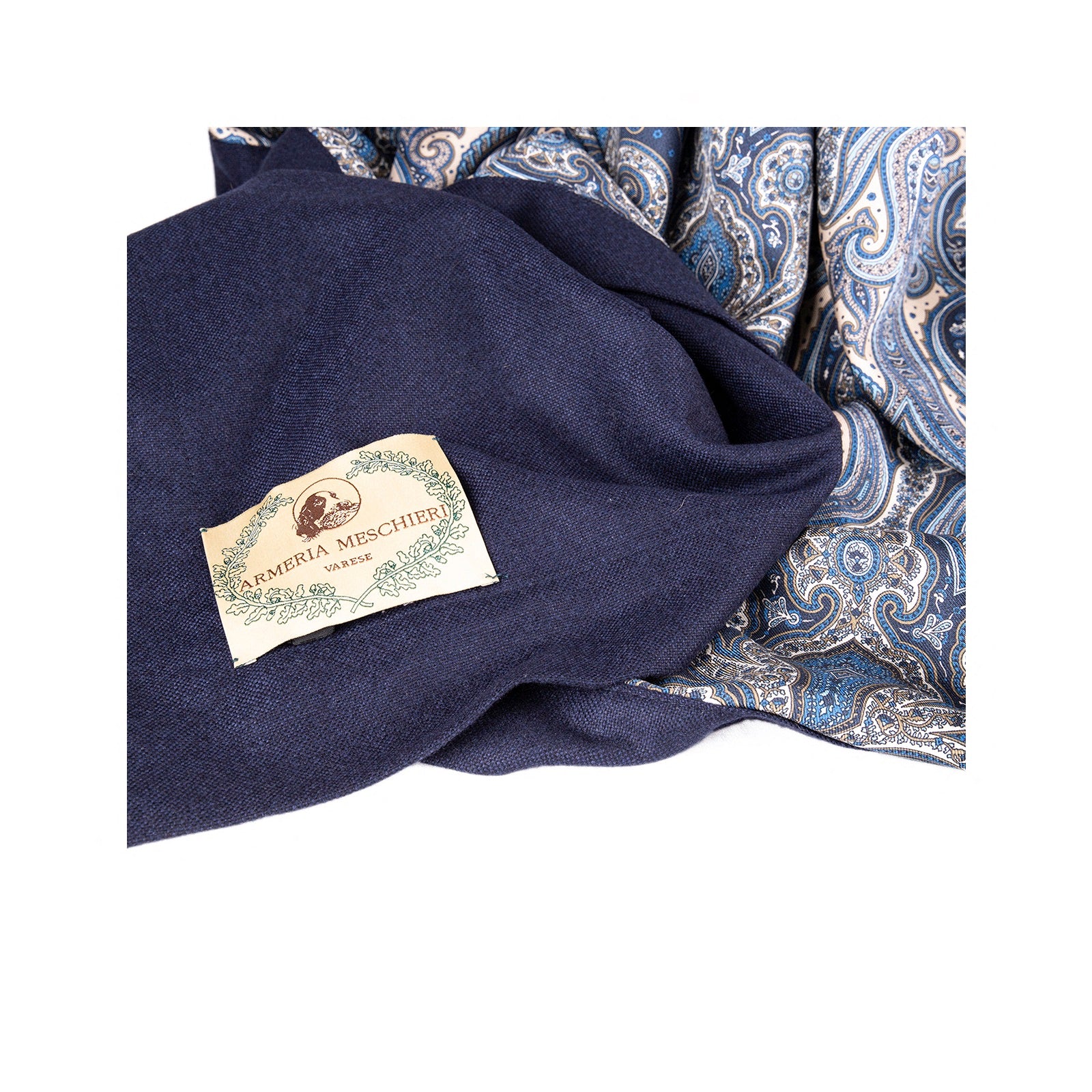 Plaid silk and cashmere blue
Indulge in the beautiful story of our Plaid by Armeria Meschieri. Crafted meticulously, this superb Plaid showcases the perfect blend of pure blue silk and sumptuous cashmere.


Inside, you'll find the luxurious embrace of pure cashmere, carefully woven to provide unparalleled warmth and comfort. The external fabric, made of lustrous silk, adds a touch of elegance and sophistication to this timeless piece.
Through precise beating techniques, we have ensured that the cashmere remains intact, preventing any undesirable peeling and guaranteeing long-lasting beauty.


But it's not just the materials that make our Plaid extraordinary; it's the story woven within its fibres. Armeria Meschieri, with a heritage dating back to the 1900s, brings a legacy of authenticity and craftsmanship to every creation. When you wrap yourself in our Plaid, you become a part of that story—a tale of artistry, quality, and timeless luxury.

100% handmade in Italy
- External fabric: silk
- Internal fabric: cashmere
- Colour blue
- Dimensions 145 x 145 cm
Preserve the beauty of your plaid by storing it flat and untied. Avoid contact with rain, water and other chemicals, and entrust it to a professional dry cleaner when needed.
A long-lasting investment
The price is even more affordable when considering that a high-quality garment can last a lifetime.
Sustainability starts with you
By choosing our long-lasting products, you will avoid the constant waste generated by the fast-fashion industry.
Timeless style for unique people
Our design is contemporary and versatile, far from passing trends, for a style that does not fade with time.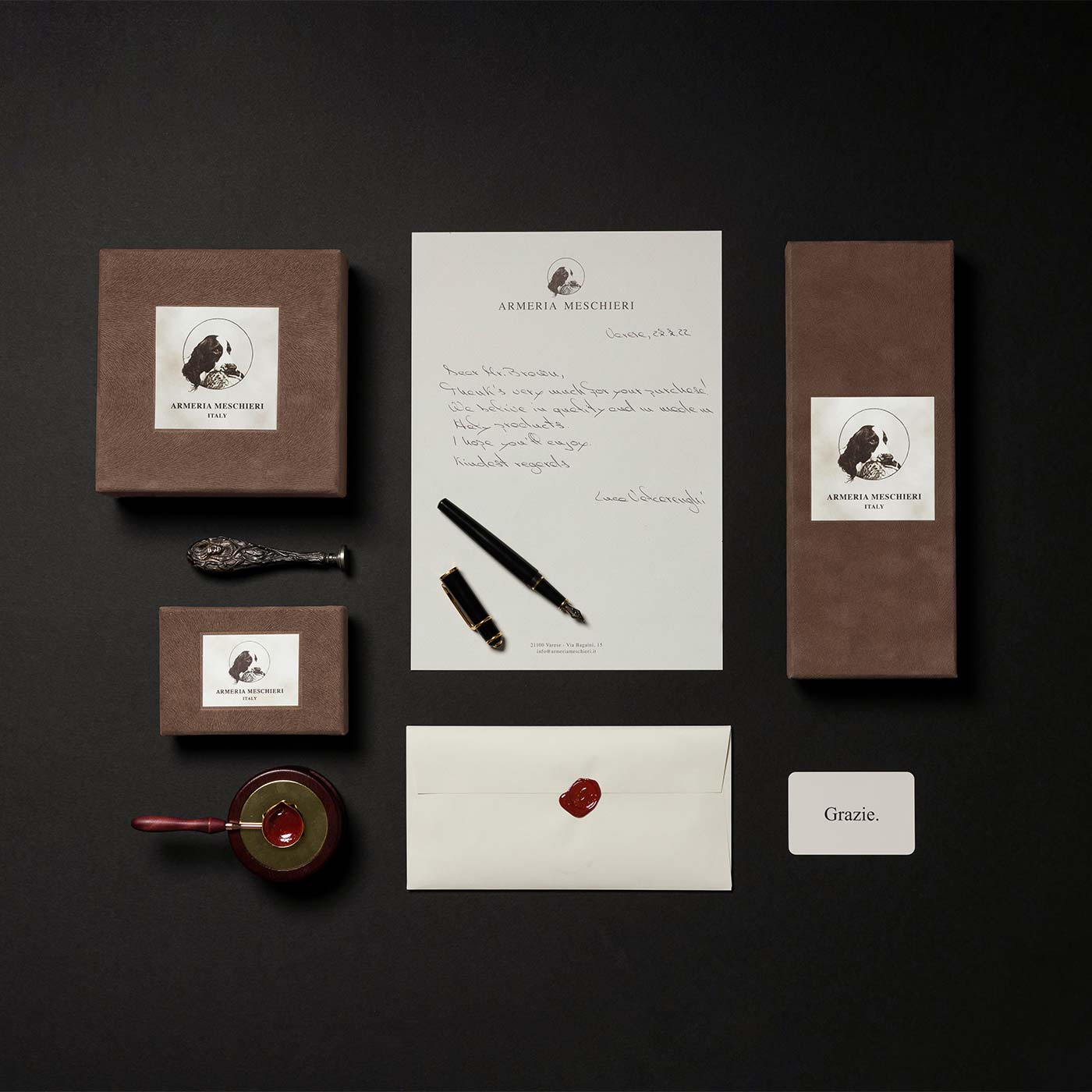 Packaging
Personalized in every details
All our products are shipped in our premium packaging. The sustainable paper box is made in Italy by several cardboard manufacturers. Attractive and robust, its qualities make it an iconic object in its own right. Always perfect for a gift.