Our tie Padova is made of a piece of pure silk fabric. According to our recipe, it is designed and manufactured by a textile company in Como to obtain a perfect hand.

Our distinctive features are consistency and softness, which, thanks to the union of a light pure wool inner, complements the fabric and does not prevail over it. In addition, another thin interior is added to give stability to the tie so that it will not stretch over time, and the knots will remain perfect throughout the day.

The tie is four-fold, handmade in Italy. It is chosen to give a very high level of craftsmanship that satisfies our need for fullness and softness at the same time.
- Pure silk made in Como
- Inside lining of pure wool
- Four-fold
- Length : 152 cm = 59.84 inches
- Width : 8 cm = 3.15 inches
- 100% Hand Made in Italy
Preserve the beauty of your silk by storing it flat and untied. Avoid contact with rain, water and other chemicals, and entrust it to a professional dry cleaner when needed.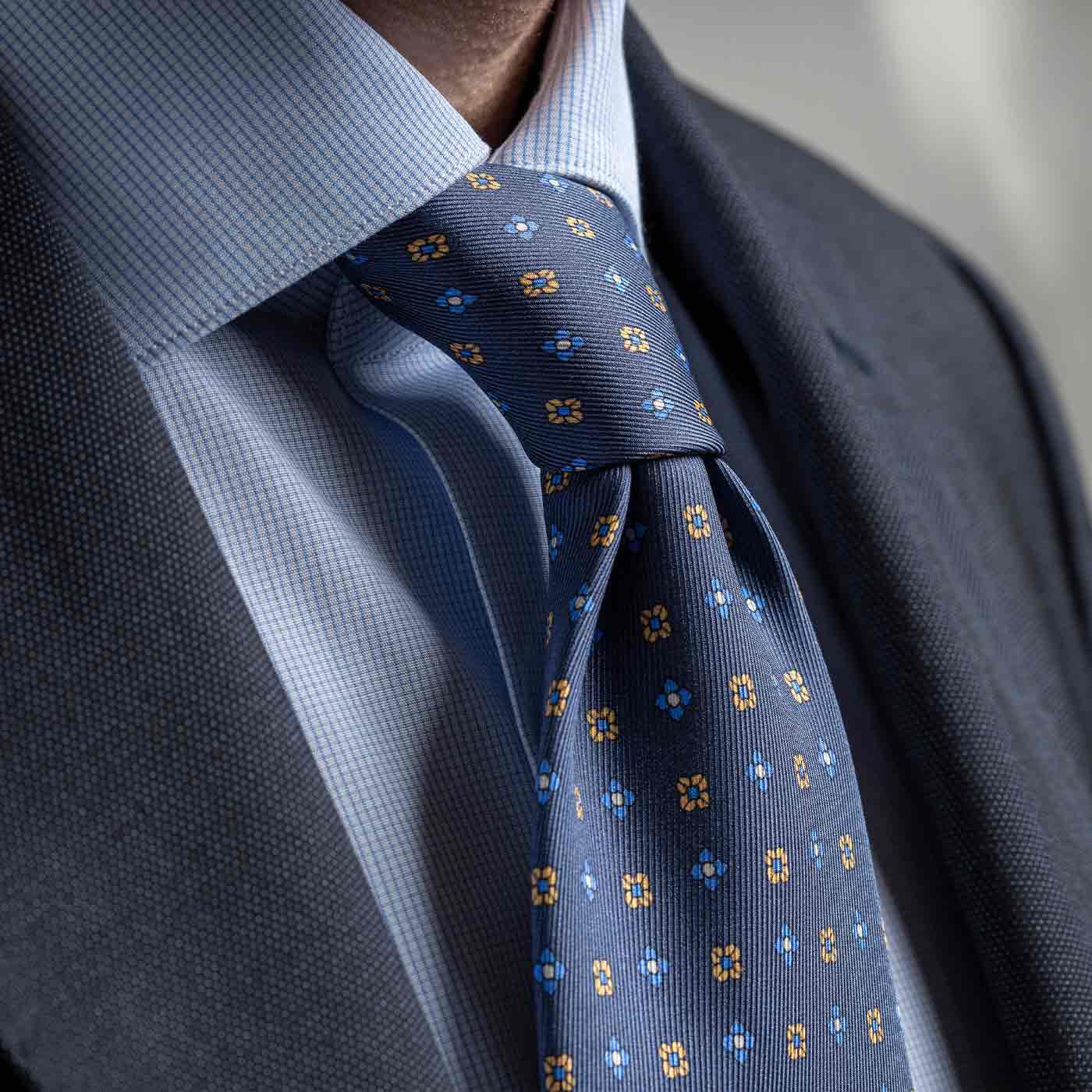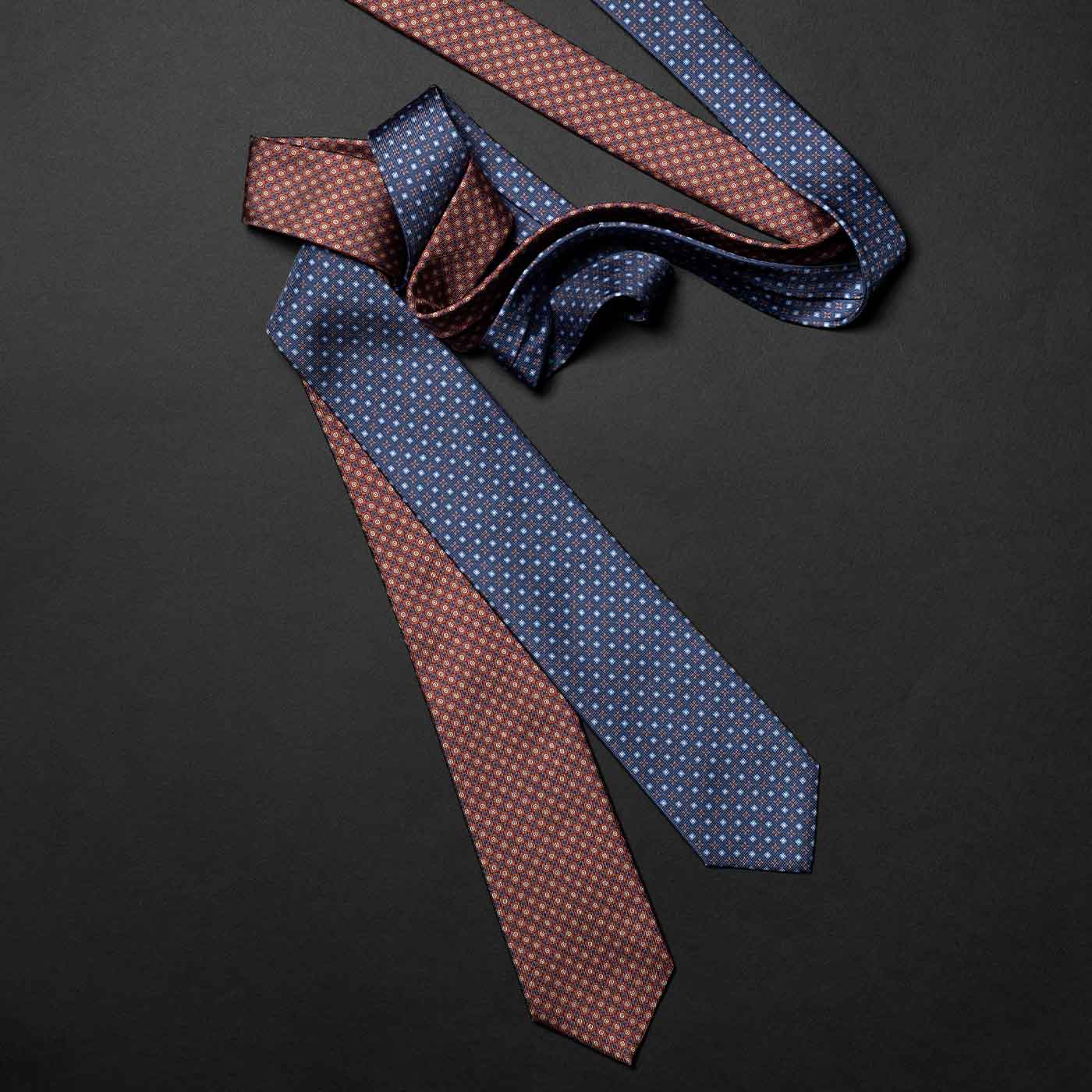 Our fabric
The perfect knot, always
Thanks to the fabric and the double interior, the knot on our ties hold perfectly through the day.
Our recipe
Wrinkles? No, thanks
We have studied a unique recipe with our textile professionals from Como, achieving a robust silk fabric which will avoid wrinkles.
A long-lasting investment
The price is even more affordable when considering that a high-quality garment can last a lifetime.
Sustainability starts with you
By choosing our long-lasting products, you will avoid the constant waste generated by the fast-fashion industry.
Timeless style for true gentlemen
Our design is contemporary and versatile, far from passing trends, for a style that does not fade with time.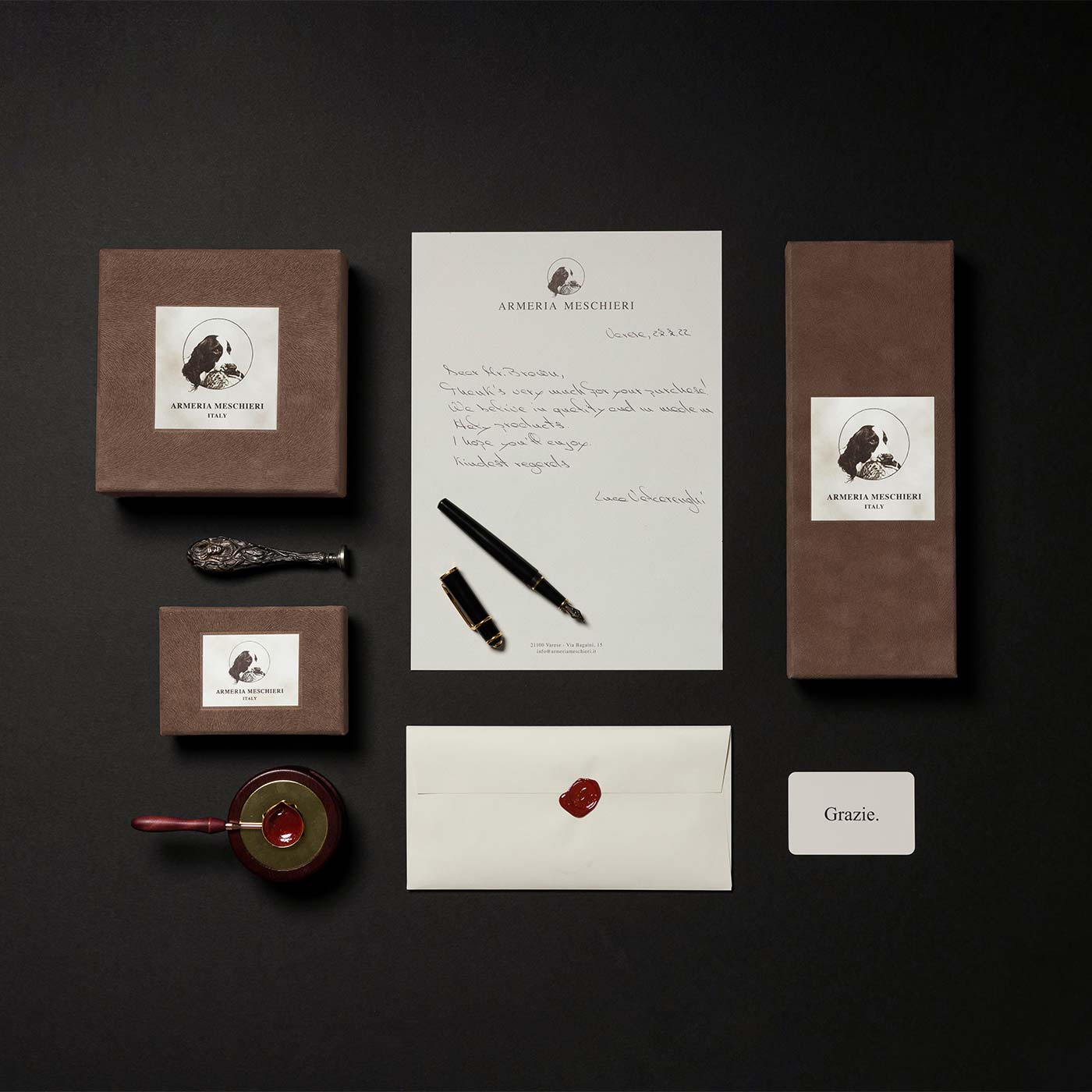 Packaging
Personalized in every detail
All our products are shipped in our premium packaging. The sustainable paper box is made in Italy by several cardboard manufacturers. Attractive and robust, its qualities make it an iconic object in its own right. Always perfect for a gift.