Our new Button-Down Blue Shirt is a sporty classic with a modern twist. Made from high-quality Linen mix, 64% cotton highly resistant to beard abrasion and 36% linen. The tailoring is of the highest quality, with hand-stitching on the shoulder, ensuring the seams cannot be seen.

In addition, this shirt features a paramontura, an extra layer of material that gives the collar more rigidity and ensures a perfect neck even when the collar is kept more open. This reinforcing effect allows the collar to stand on its own without collapsing under its own weight.

The buttons are made of the whitest and most beautiful Australian mother-of-pearl, adding a touch of luxury to the shirt.

The rivet on the side is thin, and the fly on the bottom gives a touch of robustness and craftsmanship that we value so much.

As with all our shirts, this Button-Down Blue Shirt is 100% Made in Italy, ensuring the highest quality and craftsmanship.
- 64% cotton
- 36% linen
- Collar with paramontura
- Mother of pearl buttons
- 100% Made in Italy
The materials used for this garment have been carefully selected. In order to preserve its quality over time, we recommend that you read the care instructions on the label sewn inside this garment and entrust its maintenance to a specialist.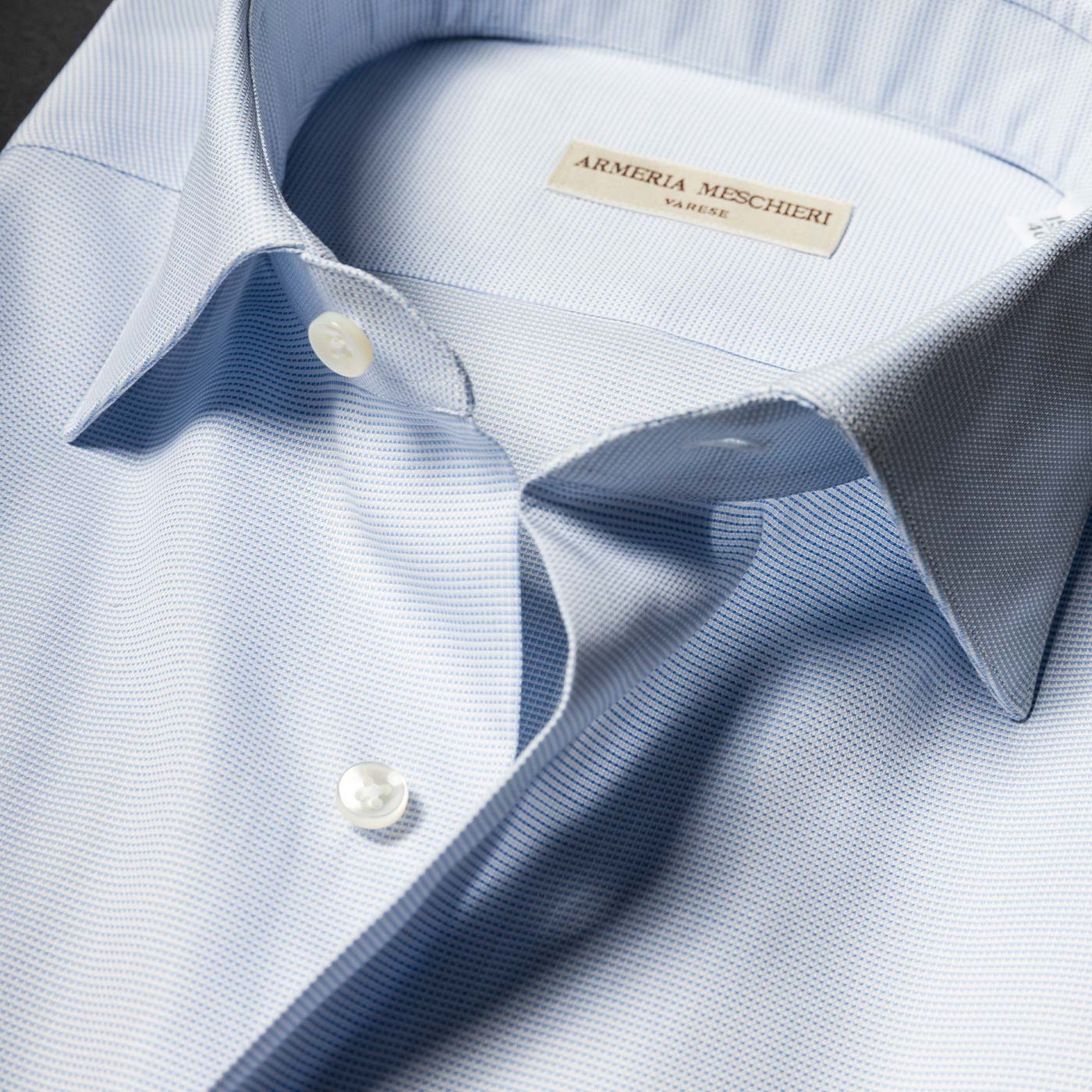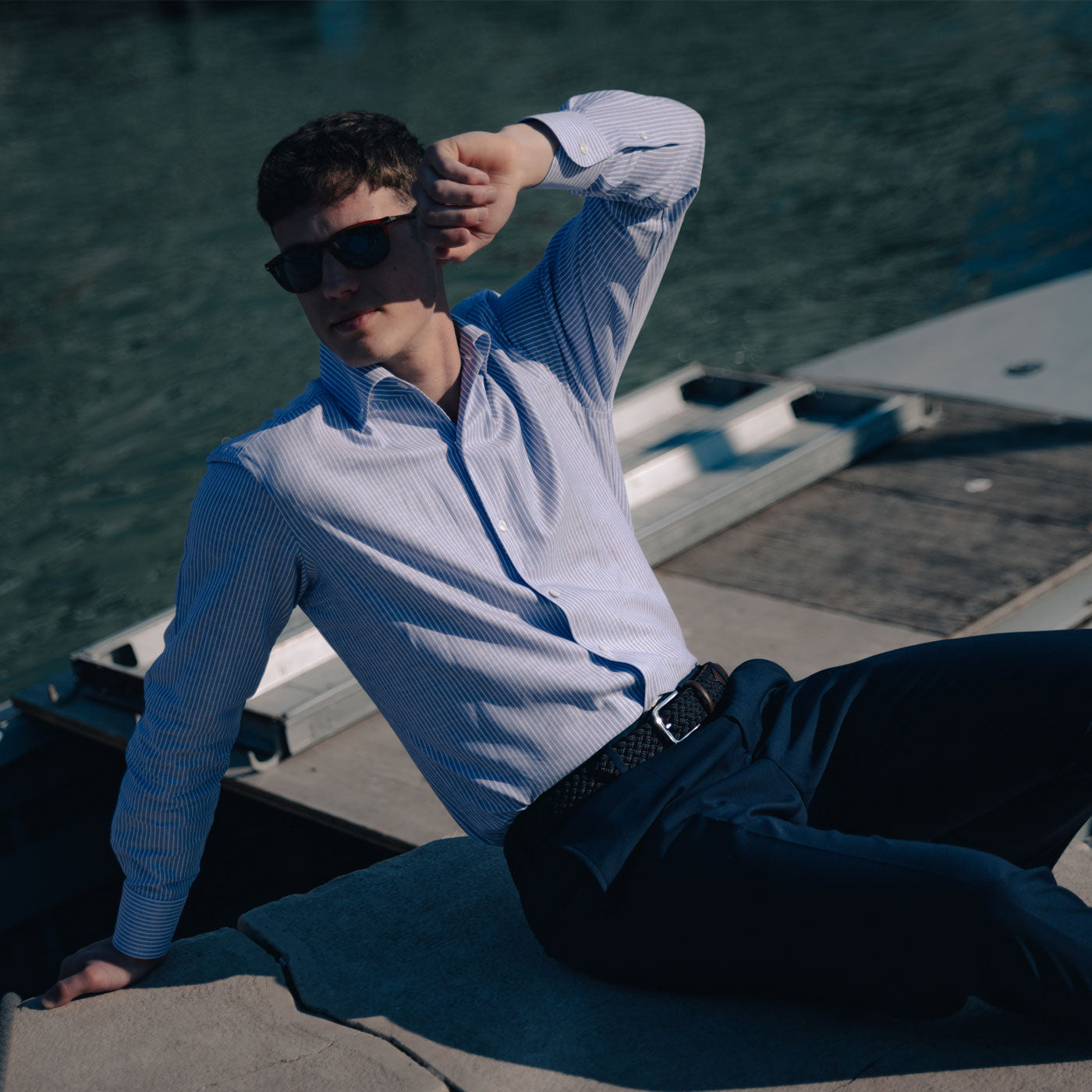 Our buttons
Every detail matter
Our mother-of-pearl buttons give an extraordinary natural and unique lustre to our shirt. They last longer, and they are brighter than the plastic versions.
Aesthetic linearity
Mobility, a priority
The shoulder on our shirts is attached with bust closed and hand stitching. This unique feature makes it possible to maintain a close-fitting but comfortable shirt with an invisible shoulder seam.
A long-lasting investment
The price is even more affordable when considering that a high-quality garment can last a lifetime.
Sustainability starts with you
By choosing our long-lasting products, you will avoid the constant waste generated by the fast-fashion industry.
Timeless style for true gentlemen
Our design is contemporary and versatile, far from passing trends, for a style that does not fade with time.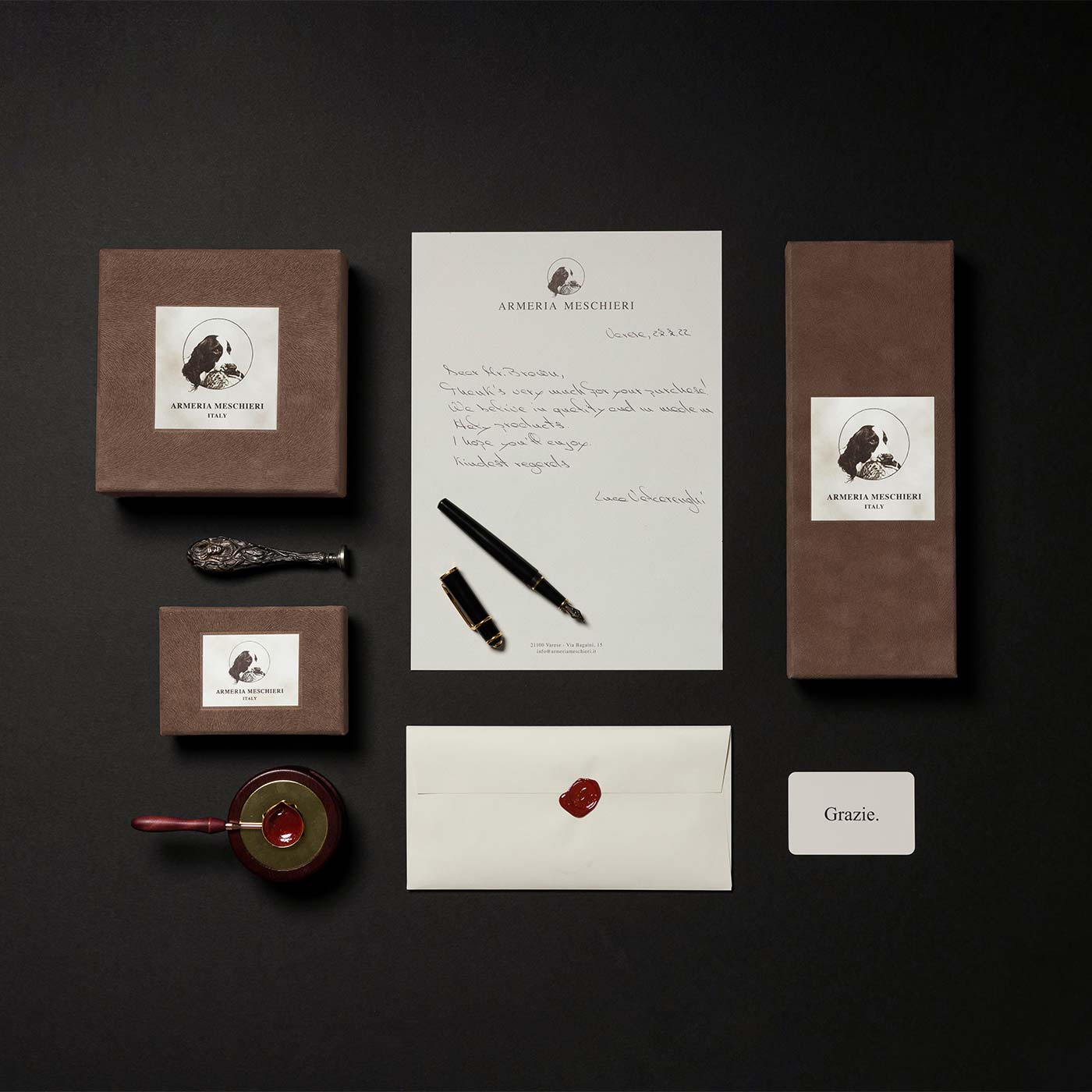 Packaging
Personalized in every detail
All our products are shipped in our premium packaging. The sustainable paper box is made in Italy by several cardboard manufacturers. Attractive and robust, its qualities make it an iconic object in its own right. Always perfect for a gift.